Ellis Strategies is an affordable & effective public relations provider in Providence RI
We're a boutique, results-driven PR firm serving Providence RI businesses.
Ellis Strategies, Inc. provides specialized and comprehensive public relations services in Providence RI including message development; communications strategy; expert press releases; article and letter writing services; media relations; video production; and marketing content creation. We work with clients in education, healthcare, real estate, advocacy and technology.
Founded by former WBZ TV News Director Matt Ellis, winner of the New England Emmy Award and the George Foster Peabody Award.
Since 2005, our company has earned a reputation as an affordable & effective PR firm serving Providence RI. Some of our core services include: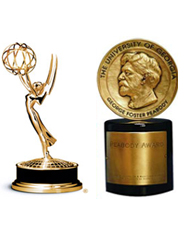 Public Relations in Providence RI
Crisis Management & Communications
Message and Content Development
Press Releases & Media Kits
Media Relations
PR Firm in Providence RI
PR Services
Presentation Skills Training
Executive Communications Coaching
Interview Preparation
Media Training
Video Strategy
Social Media Video Strategy
As a leading provider of public relations in Providence RI, our team has an understanding of how newsrooms operate and we understand how to achieve results. We take the time to learn about the unique needs of our clients so we can develop powerful & compelling storylines to spread their message to the right audience. Our insider's knowledge – and extensive network of contacts – allows us to strategically target the perfect message to the right media entity and audience. Our clients choose to work with us based on our proven track record, our valuable connections, and our extensive experience in the industry. Learn more about our public relations services in Providence RI and request a free consultation from our team today!
Request a Free Consultation
Find out more about our award-winning PR services. Receive a risk-free consultation!
Reach your audience
We'll work with you to craft a thoughtful pitch and engaging story to target the reporters and outlets most likely to reach your ideal target audience.
Strengthen messaging
Our award-winning writers produce meaningful content – newsletters, opinion articles, website materials and letters to the editor – that will enhance your market position.
Crisis management
We act fast to deploy our resources and seize control of the news cycle. Companies facing uncertainty need a concentrated, multi-layered approach to restore public confidence and limit long-term damage.
Integrate marketing & PR
Our team works carefully with our clients to evaluate and edit all communications materials to ensure strength and consistency of message.
Prepare for scrutiny
Strategic guidance prepares your organization for tough questions from all directions. Our expert communications strategies will guide you through a public or private crisis, especially during periods of heightened media scrutiny.
Improve relationships
Employees, stakeholders and reporters all respond to different cues. We'll show you how to create relationships with any audience to effectively promote your brand.
"Working with Ellis strategies was effective in making me a confident public speaker. It was easy to work with Matt. He worked around my busy schedule, and his insight and tips were exactly what I needed to up my game in public speaking."
---
"Matt takes the time to understand our business and we feel we are getting a true value."
---
"We've had great success working with Ellis Strategies. Matt and his team consistently provide us with new ideas for getting The Concord Group recognized by key journalists. His team has also been critical in helping us release white papers to our industry. We don't make a PR move without consulting Ellis."
---
"We rely on Matt's insight to guide our PR and Marketing efforts. Over the years he and his team have demonstrated their ability to generate placements in key media outlets which have helped raise awareness of our company."
---
"Matt and his team have repeatedly demonstrated their ability to raise ULI Boston's profile, and increase the local media's coverage of real estate development, land use and urban planning. We count on Matt's knowledge and perspective to help guide our programming decisions."
---
"Matt helped us navigate a challenging communications situation. He helped refine our messaging, and brought deep expertise into the timing and sequencing of our message so we could maintain control of a dynamic situation. We planned very carefully, and everyone knew their role, and things unfolded exactly according to plan. He was a true pro in a high-stakes situation."
---
"Ellis Strategies really hit the mark for us. Their strategy helped us educate the public and the Legislature about the effectiveness of the Community Preservation Act. Matt and the team took control and drove the initiative to the finish line."
---
"We rely on Matt for his strategic guidance. We have a long-standing, collaborative relationship that has resulted in substantial media attention and content creation."
---
"Thank you so much for an excellent experience! My Team was very satisfied!"
---
"During 2022 we began working with Ellis PR and I can honestly say it has been an incredibly impactful partnership. We have worked with many outside partners for specific projects over the past 10 years and working with Ellis has been the most fruitful. They helped our non-profit develop well planned and simple strategy for the PR that we needed during the launch of a new major program. Ellis developed language and reached out to media outlets, politicians, as well as handling schedules and other details that were critical to the success of the program. They were able to produce incredible results, getting both media and local politicians to our events. Because of their incredible work we were able to land multiple news stories in local papers, radio and TV. They also were on site at all events as needed, relieving our leadership team of stress in corralling people for photos, answering questions and ensuring the proper follow up. We are grateful to be continuing our partnership with Ellis as we feel they are an invaluable piece of our growth strategy"
---
Ellis Strategies Core Services
Ellis Strategies provides a wide-range of PR services in Providence RI. A team made up of award-winning media and communications experts, we are able to provide clients with exceptional PR insight, strategies, and teaching. As newsroom experts, our team approaches your PR requirements with a profound understanding of how journalists operate, how your story will be told & how your target audience will respond. This insider's knowledge allows us to craft & target the message. In situations where there is a public crisis, we have the ability to quickly deploy our resources and take control of the news cycle. We listen to our clients and create a customized plan that addresses their goals and offers new ideas.
Public Relations in Providence RI
Is PR incorporated into your general marketing plan? From refining your message and value proposition, to developing press releases and media kits, to pitching a story, Ellis Strategies can guide you through the PR process to maximize your efforts and generate results. As former journalists, we understand how newsrooms operate and how decisions are made. As part of our public relations services in Providence RI we help our clients achieve success with long-range strategic planning that is made up of a focused, coordinated PR plan.
PR Firm Providence RI
Over the years we have established ourselves as a boutique, results-focused PR firm in Providence RI. We have a thoughtful, creative and strategic approach to establishing your brand's PR plan. We take a close look at your organization's business objectives, culture, history, products and services and competition to establish what sets your brand apart from the rest. We then work with you to produce a dynamic plan that is consistent with your other marketing components. As a leading PR firm serving Providence RI we're capable of helping you amplify your brand's message, producing measurable results that propel your business forward.
Crisis Management in Providence RI
Bad news moves fast. When the media is calling, you need a partner who understands how to control the situation. Our team of experts can step in with a moment's notice and take steps to take control of the news cycle. No organization welcomes a crisis, but we excel at helping organizations prepare for and react to bad press. Some clients need a crisis communications plan now for the time something happens tomorrow. The Ellis Strategies team is made up of former journalists and reporters who understand how to control the media barrage and protect the client's integrity. A public crisis needs to be met head-on – don't let an influx of negative press bury you before you can react. As part of our crisis management services in Providence RI we are able to swiftly deploy our resources to help handle public perception, control the crisis, and limit the damage.
Presentation Skills Training
We have a thorough understanding of why some people succeed on stage and others don't. We can teach you what it takes to be successful. Our video training program helps identify your strengths and weaknesses and gives us a guidepost for how to approach your individual performance. We use video to provide analysis and critique of the following: 1) Voice control 2) Body language/Use of hands 3) Storytelling 4) Use of PowerPoint. Our presentation skills training in Providence RI enables clients to separate from the rest and establish themselves as confident, persuasive, and comfortable public speakers.
Press Releases & Media Kits
Let us help you educate the media about your business and provide a platform to generate publicity. Media kits work best when integrated into your general marketing and messaging campaign. We develop press announcements and press kits that generate buzz – Ellis Strategies has the insider's point of view to strategically design content, push the right social buttons, connect with the right people and have your materials considered. Experience, connections and knowledge make the difference.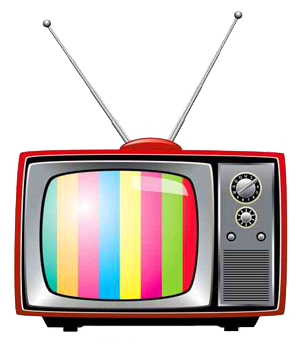 The Ellis Strategies

Advantage:
Expert public relations from a team of former journalists
Affordable, effective PR services
The insider's perspective to how stories make the news
Access to our wealth of media connections
Fast & effective crisis communications
Maximize Your Brand's Communications Potential
Ready to discover what our PR services can mean for your organization? Read more about our public relations services in Providence RI and to receive a free consultation specific to your organization please contact us directly.
We work with clients in the following locations and more:
Massachusetts, Rhode Island, New Hampshire, North Shore MA, South Shore MA, MetroWest MA, Boston MA, Cambridge MA, Waltham MA, Worcester MA, Salem MA, Charlestown MA, Wellesley MA, Somerville MA, Newton MA, Quincy MA, Burlington MA, Newburyport MA, Concord MA, Cape Cod MA, Lowell MA, Medford MA, Brookline MA, Lexington MA, Woburn MA, Peabody MA, Beverly MA, Danvers MA, Arlington MA, Reading MA, Foxboro MA, Plymouth MA